Carpet, refrigerator, bin and much more.
Can't Find What You're Looking For? Please dont hesitate to contact us if you have any questions, we have several talented partners!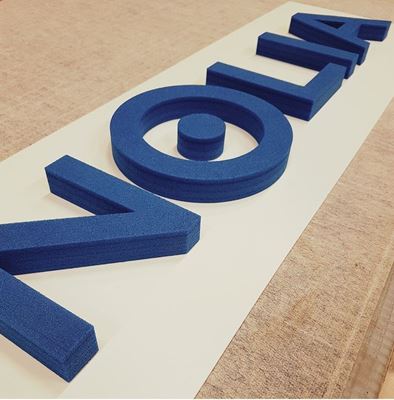 Text on overhead section foam 3d
Place your order here and we will contact you with further information.
Available colors: gray, yellow, blue, red, green, black & white.
Maximum Height: 25cm
Enter the number of texts, at long ramps or corner booth it may be suitable with more text. Do not forget to order the overhead section.
A modern and environmentally friendly product that is stylish and easy to install. A soft foam that is shockproof, lightweight and odorless which can also be recycled or reused at the office or other events.

If you want a small logo on the ramp, please contact us so we can see if it is possible!
Back consists of foamed PVC and are available in white, black, red or navy blue.
Delivery: 5-10 working days
File type when ordering: PDF or EPS, vectorized.